Register a Company in Hong Kong: A Step-By-Step Guide
Hong Kong attracts businesses and entrepreneurs from around the world to register a company in the city.
It has a strategic location with easy access to mainland China, a pro-business climate and it is quite easy to register a company in Hong Kong.
This guide outlines the steps to take if you're looking to expand your business or set up a new company in Hong Kong.
The basics pre-registration
1. Choose your business structure
Your first step to registering a company is to select the right business entity, based on your objectives and goals.
The available business entities in Hong Kong are: Branch office, Sole proprietorship, Partnership, Company limited by guarantee and Company limited by shares (private and public).
Most companies registered in Hong Kong take the form of the latter, a private limited company. The following registration steps are for private limited companies.
2. Choose a company name
Your company needs a name as part of the requirements to register a company in Hong Kong.
The name can be in English, Chinese or both, but combining the two languages' characters is not allowed. You cannot choose a name that is already in use, so you should conduct a name search through the Cyber Search Centre or Company Search Mobile Service.
Further guidelines from the Companies Registry can be found here.
3. Directors
At least one director should be appointed; there is no maximum. Directors must be natural persons of at least 18 years old or a corporate. They can be Hong Kong residents or non-residents.
4. Shareholders
There is a minimum of one shareholder and maximum 50. Shareholders can be either natural persons (from 18 years old) or body corporates. 100% Foreign ownership is allowed, so non-residents of Hong Kong may be a shareholder.
A sole director can act as a shareholder too.
5. Designated Representative
The company must appoint at least one person or corporate as Designated Representative (DR) before registering the company. The DR provides assistance related to the Significant Controllers Register (SCR) of the company.
6. Company Secretary
It is compulsory in Hong Kong for limited companies to have a company secretary. A company secretary must be a Hong Kong resident and may be an individual or a company with a registered office in Hong Kong. A sole director cannot be the company secretary.
7. Registered address
The company's registered address must be a local Hong Kong address. A P.O. Box is not allowed, only a valid physical address is accepted.
8. Share capital
There is a minimum amount requirement for share capital to register a company in Hong Kong of HKD 1.00 (ca. USD 0.13). Additionally, share capital is not limited to the Hong Kong Dollar and can be any major currency.
Registering a company in Hong Kong
The information mentioned above in the pre-registration basics will be filled in the necessary documents for company registration in Hong Kong, which include:
Incorporation form NNC1
A copy of the company's Articles of Association
A notice to the Business Registration Office (IRBR1)
For foreigners: a copy of passport and residential address proof
For Hong Kong residents: a copy of HKID and residential address proof
The Companies Registry is the authority responsible for registering companies. The registration documents can be delivered either electronically through the e-Registry or CR eFiling mobile application or in hard copy at the Shroff on the 14th floor of the Queensway Government Offices.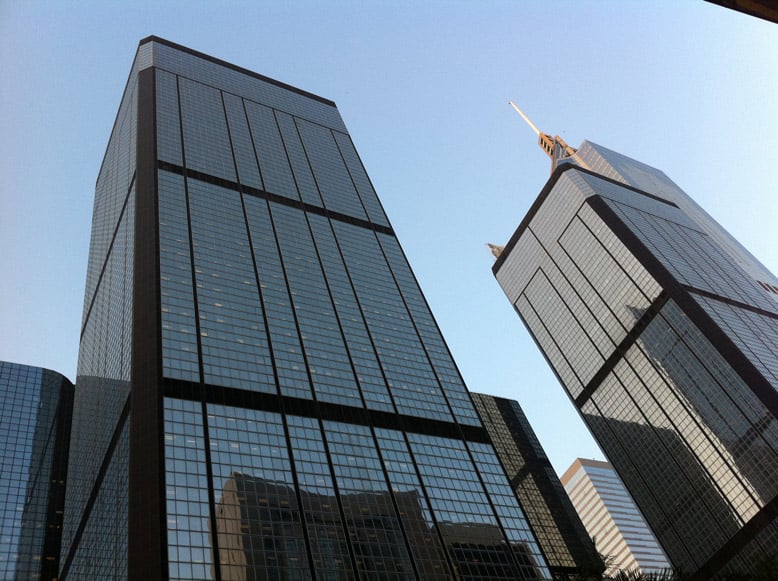 Post-registration
These are the steps to take after your application has been processed and approved.
Collect certificates
You will be issued a Certificate of Incorporation and Business Registration Certificate once the application is approved. Depending on the way you delivered the registration documents (electronically or hardcopy) you can collect the certificates in the same way.
Get other relevant permits and licenses
Your business may require permits and/or licenses before it can start to operate. This depends on the nature of the products and services your business will offer. More information to determine which licenses or permits you may need can be found on the Licensing & Permits section of GovHK and the Business License Information Service.
Open a business bank account
When you set up a business in Hong Kong, you will most likely open a business bank account too. There are many international and local banks present, with multiple products and services to address different needs. Read more about how to open a business bank account in Hong Kong in this article we wrote.
Taxation
The Hong Kong taxation system is on a territorial basis, so only profits generated from Hong Kong are subjected to Hong Kong's profits tax.
Under the two-tiered profits tax regime, the current rate for incorporated companies is 8.25% on the first HKD 2 million of profits and 16.5% on everything afterwards. There is currently no capital gains tax, nor dividend withholding tax and VAT/GST.
Annual compliance
There are a few actions to take to keep your company compliant, including:
Annual audit of accounts by a Hong Kong CPA
File annual return with the Companies Registry
Renew the Business Registration Certificate annually or once every three years (a month before expiry)
Hold an Annual General Meeting (AGM) every financial year
Registering through an agency
The business registration process in Hong Kong is relatively simple. However, the list of documents is rather long and some are quite complex, such as the Articles of Association.
The company registration law allows you to use a registered agency for company incorporation. This is especially useful for those who are overseas.
Company registration agencies, like HKWJ Group, have been in the market for years and have assisted countless companies to enter the market.
By registering your company through an agency, you'll be ensured that the documents will be done properly and the registration will be completed faster.
Additionally, the agency can serve as your company secretary and you can use its address as your registered address.
FAQ about registering a company in Hong Kong
Why should I set up a company in Hong Kong?
Hong Kong is located as a strategic hub for operations in Asia and is the best gateway to mainland China. It consistently ranks as the world's freest economy.
The city offers supportive government policies, 100% foreign ownership, low tax rates, great access, talented labour force and an excellent infrastructure.
Can foreigners start a business in Hong Kong?
Yes, anyone who has completed the Know Your Customer (KYC) checking process has the right to register a Hong Kong company, with 100% foreign ownership. You will need a registered office address (no P.O. box) and a company secretary (for incorporated companies).
What are Articles of Association?
Articles of Association are a company document outlining the rules and guidelines of how the board can operate the company. It can be viewed as a contract between company members and the company.
What is the Business Registration Certificate?
Each business operating in Hong Kong needs a Business Registration Certificate (BRC) with a Business Registration Number. The BRC is a document issued by the Business Registration Office showing the company details.
You are required to apply for the BRC within 30 days of starting operations. The validity of a BRC is usually one year, but there are also certificates with 3-year validity.
Do I need to be physically present in Hong Kong to register a company?
No, but this is only the case for incorporated companies, such as a Private Limited Liability company (the most common business structure in Hong Kong).
An agency can register the company for you. You may need to be physically present when opening a bank account.
Can I hire foreign employees for my registered company?
Yes, following the right procedure. You will have to get an Employment Visa for the employee.
Can I relocate to Hong Kong to run the company?
Yes, you can relocate as a foreign entrepreneur after getting an Investment Visa. You can apply for it after the company's formation.
How long does it take to register a company in Hong Kong?
Generally, it takes around 5-7 working days to incorporate a company. Registering from abroad may take a bit longer because of signing and sending documents.
How much does the company registration process cost?
At the HKWJ Group, we offer different packages for company registration, starting from our Basic Package which covers all the company registration requirements, government fees and setting up Articles of Association for HKD6,900.
Our Standard Package offers all the basics plus a registered office address, company secretary and arrangement of a bank account.
Start your company registration today! Contact us easily via the form below or WhatsApp + (852) 5110 3944.