How To Open a Business Bank Account in Hong Kong
When you set up a business in Hong Kong, you will most likely open a business bank account too.
There are many international and local banks present, with multiple products and services to address different needs.
The majority of companies in Hong Kong are SMEs and they are a significant customer base for banks.
Opening a business bank account in the city seems relatively straightforward. However, in practice, there are often hurdles and extra challenges to overcome.
In recent years, compliance and anti-money laundering regulations have increased, leading to extensive due diligence procedures when opening a business bank account.
As Hong Kong banks are very protective of their financial services, this results into providing extra documents and explanations, long processing times and no guarantee whether your bank account will be set up.
To avoid surprises and delays during the application process, working together with a corporate services provider or agency is advised. They have a lot of experience setting up business bank accounts for several types of companies.
What to consider when choosing a bank
Most of the world's major banks are present in Hong Kong and there are several local banks available too.
When choosing a bank for your business account, take the following factors into consideration:
Bank reputation
Availability of internet banking
Services and facilities offered
Monthly fees
Minimum deposit requirements
Support service availability, such as loans or trade financing
Your trading currency
Expected or current annual turnover
Steps of opening a business bank account
Before you can set up a business bank account, you need to register and incorporate your business as those documents are required at the bank account application.
Each bank has its own requirements and procedures for the account opening, but you generally start with an initial appointment.
During the initial appointment, the bank officer will interview you to make sure you have a real company, understand the nature of your business and check whether you have a viable business plan. After this, a preliminary review is conducted.
If the preliminary review is approved, both parties will meet to sign all relevant documents and bank application forms, and pay the initial deposit. The application will then be sent for a department review.
You will be notified of the result. When approved, your bank account will be opened.
After your bank account has been opened, banks continue to monitor your account in line with compliance regulations. If the standards are not met, this could lead to (sudden) closure of your corporate bank account.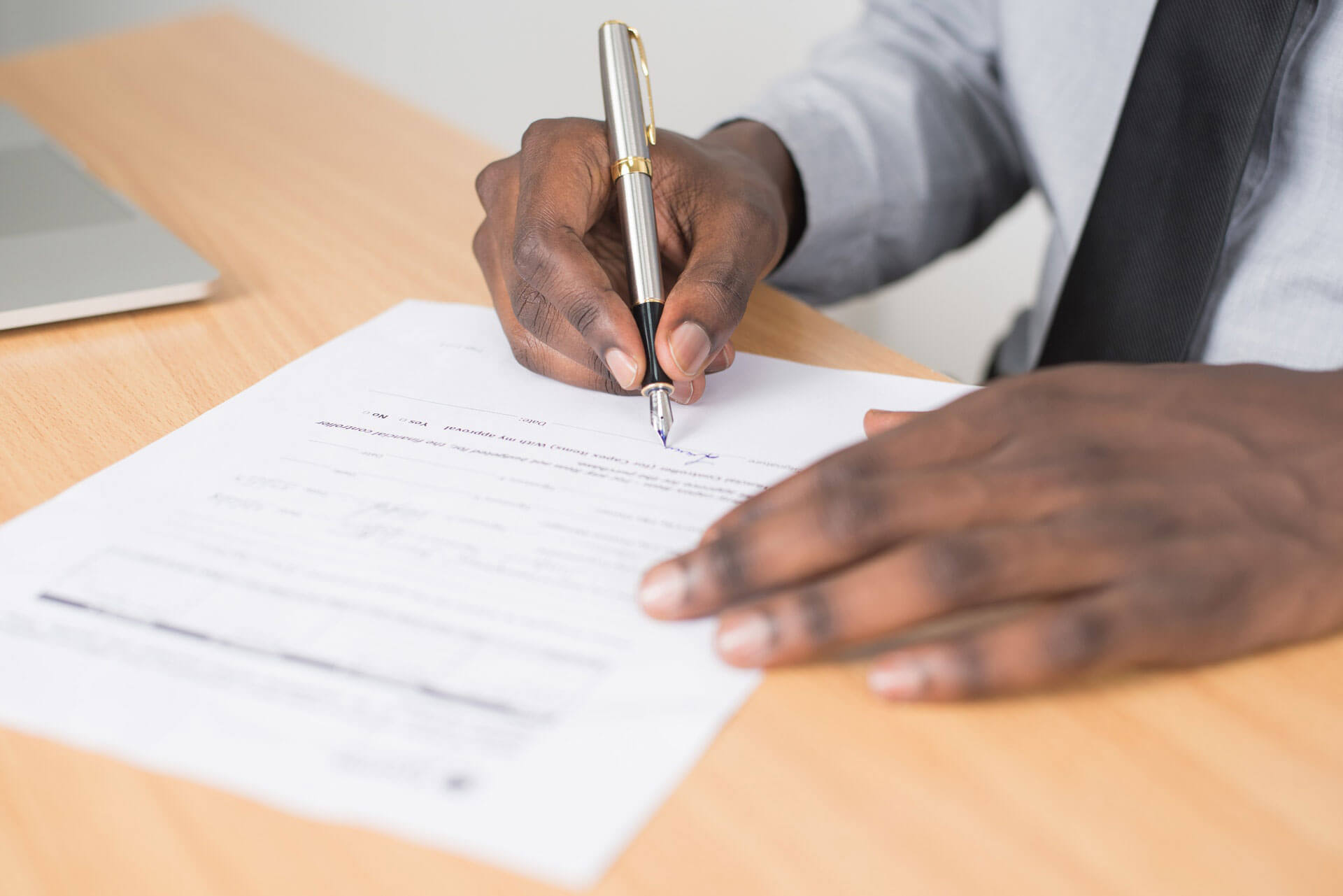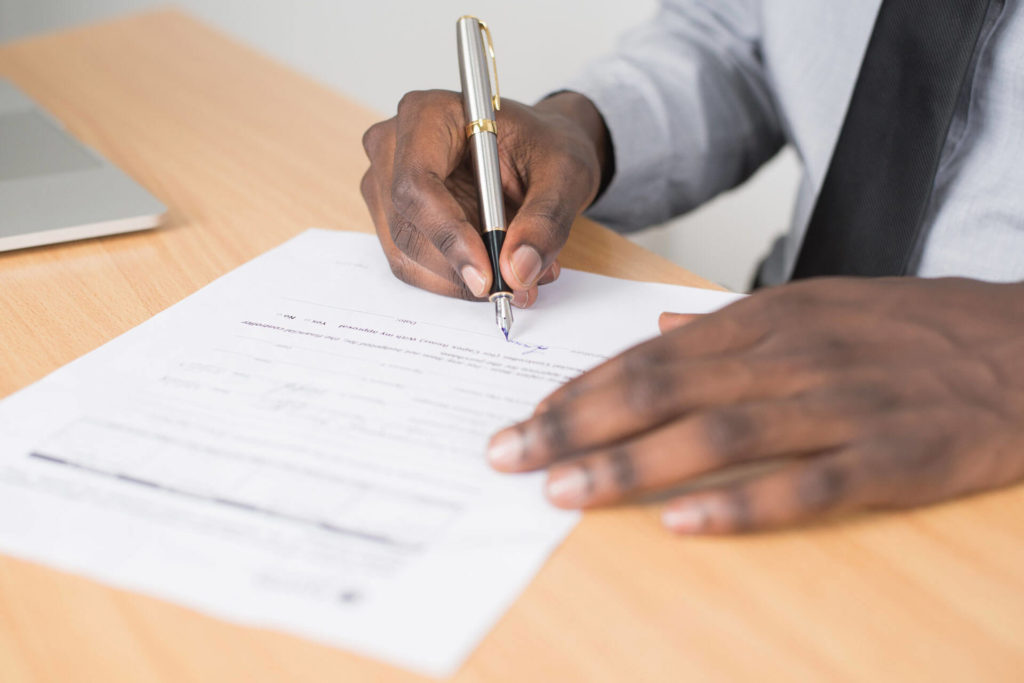 List of required documents
Of course, you need to complete the bank account opening form(s) provided by the bank. Often, these can be found online. So you can fill it out before you visit the branch.
Here are a few useful links:
Each bank has its own list of required documents to add to the application, but usually, it consists of the following:
A resolution by the board of directors approving the opening of a business bank account
Company registration documents to prove that your business has been incorporated. This includes certified true copies of a valid Business Registration Certificate, the Certificate of Incorporation and the company's Articles of Association.
Proof of business: a business plan, a corporate chart showing the shareholding percentages, the management structure and the ultimate beneficial owners.
ID documents and proof of address: copies of ID documents (passport or ID card) and proof of address of the directors, shareholders and ultimate beneficial owners.
For offshore companies, you need a Certificate of Incumbency and a Certificate of Good Standing.
Some documents must be certified by a lawyer, certified public accountant, company secretary or public notary.
Costs of opening a business bank account in Hong Kong
The costs involved in opening a business bank account consist at least of an account opening fee and an initial deposit. Depending on the bank, they may also charge appointment and application fees.
Opening fees for processing your application can be as high as 20,000 HKD, depending on your company structure and whether it is incorporated offshore or in Hong Kong. Should the application be rejected, you will not get a refund of the opening fee.
Initial deposits differ per bank. Some have none, some ask HKD 50,000.
To maintain your account, you need to keep a minimum balance in the account and/or pay a monthly fee.
How long it takes
The process of opening a business bank account in Hong Kong seems relatively straightforward. However, Hong Kong banks are notorious for asking to provide more documents and explanations along the way.
It can take 2-3 weeks to set up your bank account, but in general, expect several months before your account is up and running.
Although it may be frustrating, you can do nothing to accelerate the process.
You can partner with a corporate services provider, such as HKWJ Group, to be well prepared and have professional support in the application process.
Alternatives to traditional bank accounts
In recent years, fintech (financial technology) has been on the rise. Traditional banks are not the only option anymore for opening a bank account.
A neobank or virtual bank is a bank that operates solely digitally or via a mobile app. That means that the bank carries out all the tasks that a conventional bank does with the exception of the physical branches.
HKWJ has partnerships with several virtual banks. We are here to support you in choosing the most adequate bank for your business model.
How HKWJ can help
There are multiple banking solutions available in Hong Kong, at both traditional and virtual banks. At HKWJ, we can assist with choosing the right solution for your situation.
We are also available to help prepare the list of required documents and certify any documents where necessary.
As mentioned, you need to have a registered business before opening a business bank account. Should you need any assistance with company incorporation, the HKWJ Group can help with that too.
Please do not hesitate to get in touch via the form below.