Is it a Silver Lining for Hong Kong's Commercial Property Market?
On 25 November 2020, the Chief Executive, Mrs Carrie Lam, announced in her Policy Address to abolish the Doubled Ad Valorem Stamp Duty ("DSD") on non-residential property transactions with effect from 26 November 2020.
Accordingly, any chargeable instruments on commercial property market transactions executed on or after 26 November 2020 will be subject to Stamp Duty at the lower Scale 2 rates instead of the "doubled" rates under Part 2 of Scale 1 which are as follows: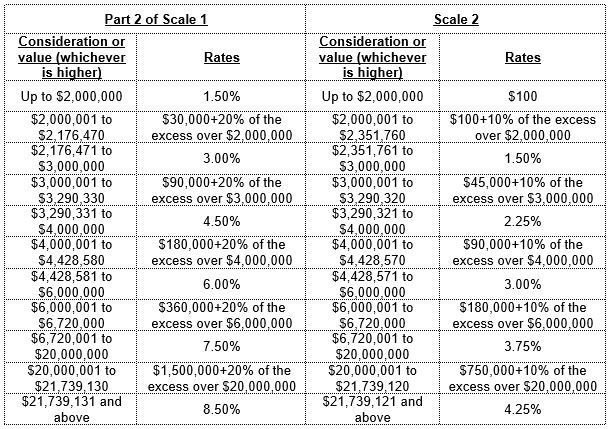 The DSD was introduced in 2013 to cool down the overheating non-residential property market. However, due to the uncertainties surrounding the pandemic, prices and transactions for non-residential properties have been dropping over a period of time. The Government considers now the right time to abolish the DSD.
Having said that, some analysts believe that the market correction is almost completed and hence the drop in the values of non-residential properties, coupled with the reduction in Stamp Duty, will create some triggers for commercial property investment.
In fact, according to data by Centaline Commercial, the value of property bought and sold jumped to HK$ 13.74 billion of 318 deals in the first 22 days of November, from HK$ 2.62 billion of 208 transactions in the same period last year.