What Is Cloud Accounting & Its Benefits For Your Business
Over the last few years, people worldwide have been using more and more cloud services, from email to photos and music. Businesses are also moving more activities to the cloud, reaping the benefits of real-time information and access, for example with cloud accounting.
Cloud accounting can increase your business' bookkeeping and simplify your financial administration.
In this article, we'll take a deep dive into cloud accounting, including what it is, the benefits it provides, whether it's secure and who should use it.
What is cloud accounting?
Cloud accounting is carrying out accounting tasks online using software hosted on a remote server, in other words, 'on the cloud'.
Like other cloud-based systems, cloud accounting software runs on a cloud provider's online platform rather than a local hard drive or server. Therefore, users can access the software through the internet.
As cloud accounting happens online, you no longer have to set up individual desktops with corresponding software. Staff and third-party accountants can access the accounting files remotely with their own devices.
Benefits of cloud accounting
There are several benefits to cloud accounting over traditional accounting, which we will look into here below.
Real-time and up-to-date view of your business
When your accounting tasks are all carried out in the cloud accounting software, you can get a completely up-to-date view of your current financial situation. This allows you to make informed decisions regarding your business.
Save time with automation
Most cloud-based accounting programmes allow you to set up workflow automations.
For example, you can input your vendor information and set up a workflow that automatically pays the vendor on the same due date each month.
Do you have recurring customers? Then you can automate regularly sending out invoices.
Automation capabilities help you and/or your accountant save time and increase efficiency.
Transactions can be imported automatically by connecting your bank account to the accounting system, saving you from time-consuming data entry or manual imports.
Access from anywhere
As mentioned before, because cloud accounting is hosted online, you can access it from anywhere with an internet connection.
You would no longer need a local server, specific software to be installed and a single workplace for your business' accounting.
Some online accounting tools even come with a mobile app, making it easier to access your balance, records, statements and so on, on the go.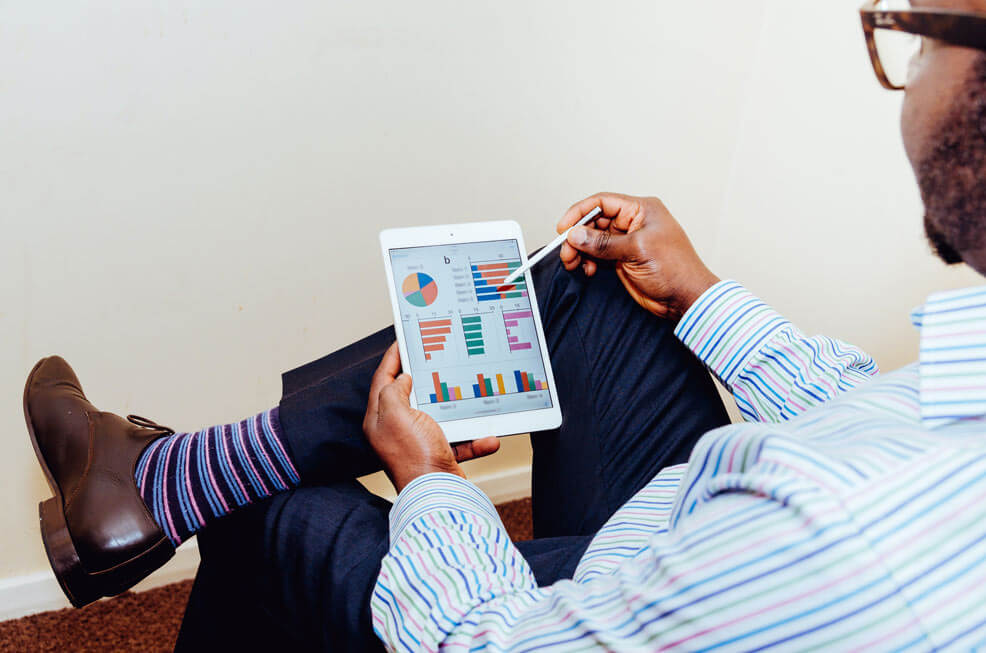 Collaborating is easier
When you work with an accountant, accounting on the cloud makes collaboration easier. The software makes it easier to create reports your accountant might need.
There is also the option to give your accountant access to the software, so they can work on your finances when they need to. Don't worry; you can authorise who gets access, such as a third party or employee.
For example, the person processing your payroll would be authorised to only access the payroll information, not your bank information and other parts they wouldn't need access to.
As you can easily customise access and viewing permissions, you can give more employees access and encourage cross-departmental projects and teamwork.
No installations and always the latest software version
As cloud-based accounting is hosted online and accessible via an internet browser, software installation and individual licenses are not required.
Besides, there is no longer a need for time-consuming and costly software updates. When you sign in to your cloud accounting provider, you are always using the latest version of the software.
Always tech support access on hand
Any quality cloud accounting provider offers access to technical support through online chat, phone or email.
It gives you access to technical professionals to help you with any issues you might encounter. This service is included in the software, saving your business from hiring an IT employee or contractor.
Quick implementation for new and small businesses
A company can usually get their cloud accounting solution up and running quickly.
Large providers have done thousands of implementations. They have developed efficient processes to set you up and start right away.
Easy scalable for growing businesses
Cloud accounting software can easily accommodate expanding business and growing numbers of transactions. Often, this is simply done by upgrading your plan.
With traditional accounting, you would need to upgrade your local server and software or make other adjustments to support additional capacity.
Is cloud-based accounting safe?
Since cloud accounting software is fully hosted online and contains sensitive financial information about your business, one of the top concerns is data security.
Compared with traditional accounting, cloud solutions often provide a more secure way of storing financial information.
Traditional accounting solutions are prone to several security risks, mainly due to the fact that data is stored on local hardware:
Data can be lost or stolen from hard drives or desktops
Fire or a natural disaster can damage the on-premises hardware storing the data
Data sharing through email or USB memory sticks is not secure
You need to back up your data regularly or data might get lost
Data might be comprised through viruses or malware
The security protocols of cloud accounting software are more extensive than what most businesses can do with on-premises systems. Most cloud solutions use state-of-the-art measures, such as multi-factor authentication and encryption, to ensure that sensitive data remains secure.
Data encryption means that your information is rewritten into a secured, unbreakable code before sending and storing data. It can't be intercepted and read by a third party. This method is also used to make online banking safe.
Data sharing is more safe and secure with online accounting software than through traditional methods as email or flash drives. Employees or accountants can be granted access and can log in through unique passwords and multi-factor authentication.
Your encrypted data is stored on state-of-the-art servers, often in multiple locations. Should one server network go down, you still have access to your data. These servers are on secure premises with dedicated security staff, security audits are regularly carried out, and they have great anti-malware and anti-virus software.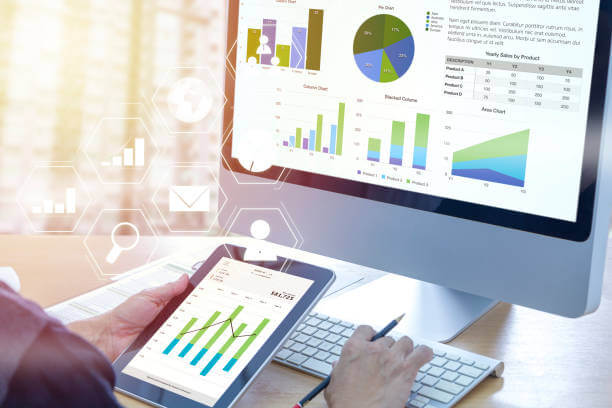 Is it suitable for me?
Because of its many benefits, high security standards and accessibility, cloud accounting is suitable for virtually every business, from sole proprietorships to multinational enterprises.
At the root of every business are finance and accounting. Without these, you can't monitor the financial health of your business and you can't make informed decisions. Therefore, an accounting solution that is efficient, reliable and up-to-date makes life easier.
Many new companies use a cloud accounting solution from the start, partly due to its low upfront costs. But even if you currently are on a traditional accounting system, you can switch to cloud accounting.
Do you find yourself often manually entering a backlog of data? Are you looking for one place to access all your financial data? Do you collaborate with a team, accountant or financial controller? Cloud accounting may be the right choice for your business.
Generally, making the switch is more manageable than expected. Most cloud-based accounting providers offer a free trial period. They will help you set up to seamlessly transition from traditional to cloud accounting.
Accountants often partner with cloud accounting providers and are able to help you set up and transition your accounting solution as well.
A point to keep in mind, is that since cloud accounting is based online, you need a stable and reliable internet connection to access it. Should you not have a good internet connection, cloud accounting may not be your best choice.
How HKWJ can help
The world of accounting is inevitably changing. Online accounting can help you grow your business and maintain a competitive edge.
Although change can be difficult, it is worth your consideration when potential business benefits outweigh the disadvantages.
Setting up or transitioning to a cloud-based accounting solution may seem daunting. At HKWJ Tax Law, we are here to help your company in the set-up or transition to a cloud accounting system.
We work with Quickbooks, a reliable, smart and simple online accounting software. We can provide training, bookkeeping, annual audit coordination, as well as profits tax filing and insights on how to improve the financial performance of your business.
Want to learn more about cloud accounting solutions or whether it's the right fit for your business?
Feel free to reach out to us now via the form below. One of our accounting professionals will get in touch to answer any questions you may have.